Saturday, August 23, 2008


woo I love that cheesy moviee
I love and respect 1995 you should too!
don't be a nigg.
Posted by

bomb.ass.ting
at 7:16 a.m.

Sunday, August 3, 2008
If you're reading this. I'm sick of everything closing so early here. Terrible, I feel so BH drinking a can of stella alone in this room LOL.
Posted by

bomb.ass.ting
at 6:38 p.m.

I'm so neglectful of this blog it's terrible. I miss my mom and dad in Toronto but I really love Oxford so far, it's pretty cute. The building I'm staying in is fairly old, dark and small so it's not really what I'm used to at all. I love Selfridges in London it really puts Holt Renfrew back home to shame.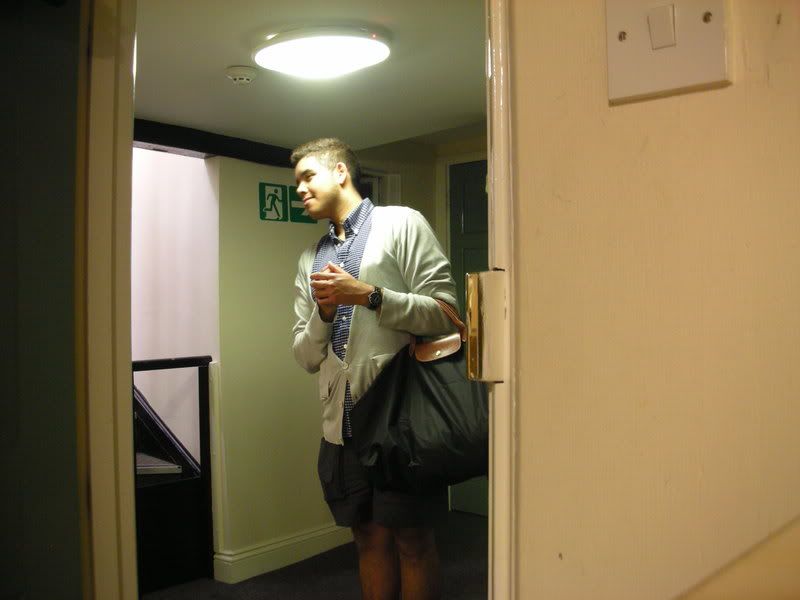 the 2nd floor foyer by the 3rd floor staircase. I just realized the cardigan I'm wearing in the picture looks so similar to the one I wore that day with Erin but that's cream and I bought it from VV but this light grey one I bought from Reiss earlier yesterday and it's really much thinner! They love thin cardigans for boys over here, which works just perfectly for me cause it's always sweater weather at Oxford University :)
Some songs I was into this weekend :)
Posted by

bomb.ass.ting
at 10:40 a.m.